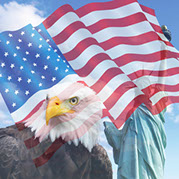 Education and Government
Seeking God and truth on behalf of America!
Biblical View
The biblical standard is for children to be raised by parents--a mother and father. If parents choose the help of a school to assist in educating their children, they are still responsible for their child's education. If a teacher, principal, school district, or government interferes with, or tries to take over, the parent's role in educating their child then the parent is responsible to stand against that. In America, the federal government's power is limited to what the people specifically say it can do. The people are responsible to stop the government from governing education, especially including attempts to define curriculum (which is indoctrination).
Common Core Explained
What is going on with the Common Core curriculum in over 40 states is quite alarming. The government is dictating standards of education rather than leaving it to the states and local districts. Not only that, but the format hinders creativity and intelligence for both the students and teachers.
Video: Brilliant Anti-Common Core Speech
Dr. Duke Pesta
Video: Common Core 101: 5 minute breakdown
Dr. Duke Pesta
Website: Freedom Project Academy
Check out this website for many more videos on Common Core.
Betsy DeVos is Trump's pick for Secretary of Education. Here are the two views regarding whether she is for or against national standards/Common Core.
Article: Betsy DeVos as Education Secretary: What You Need to Know About Trump's Pick
by Joy Pullman--Conservative Review
This article raises concerns that Mrs. DeVos would simply use the voucher system she is so much in favor of, to get Common Core standards (or national standards by another name) into private schools. This would be a tremendous step backwards and is quite frightening.
Website: Betsy DeVos' Statement on her position on Common Core
Betsy DeVos
On her website, Mrs. DeVos says she's opposed to Common Core. The question we should ask is whether she is just opposed to the current national standards, or all federal standards?